Amber

02 mei 2009:
Ons negen jaar oude konijntje Amber heeft helaas de verhuizing naar Veendam niet mee kunnen maken. Op de dag van de verhuizing is hij door een ongeluk overleden. We missen Ambertje enorm, ik had hem graag nog een paar goede jaren gegeven zo op zijn oude dag in de grote kattenren van ons nieuwe huis.

Rust zacht lieve Amber, hopelijk ben je weer bij je lieve grote zus Silly. We missen je enorm :(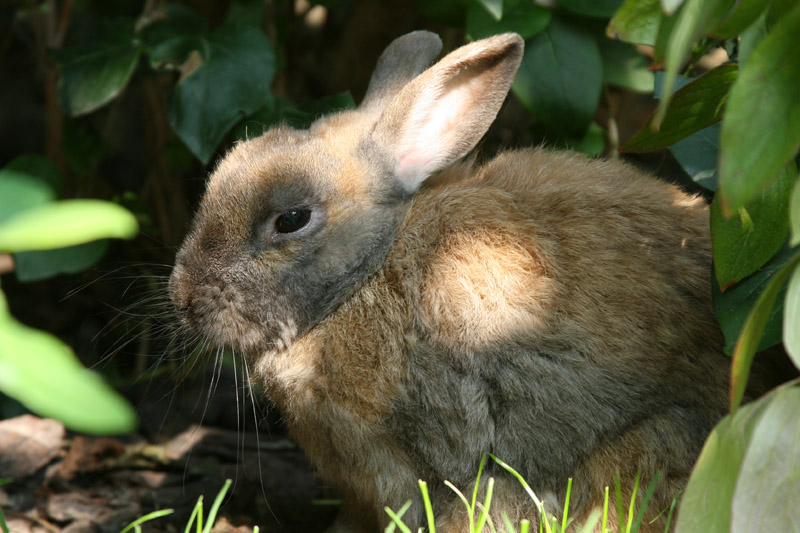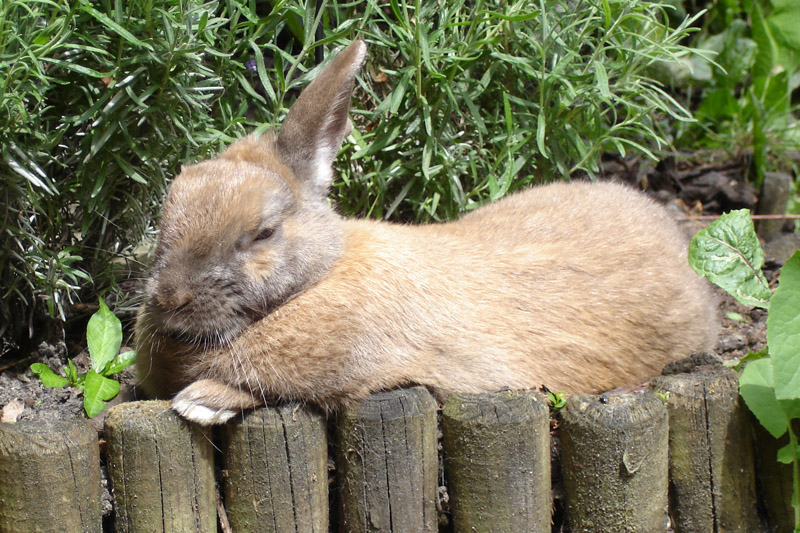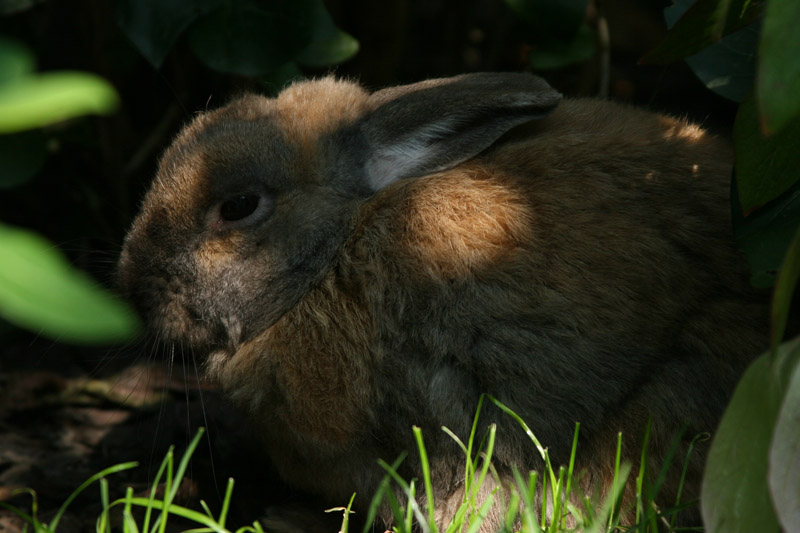 November 14th 2006: Since Silly died Amber (now also known as 'Bamber') lives alone in our garden. He does not seem to mind and has his own 'projects' in his rabbithouse. Although we tried to give him company by Lisa, that did not work out because Lisa became ill. Amber seems to be a tough one. A friendly but very, very shy rabbit.
These here are Amber and Zilver (Silly). Amber is a buck, although we first thought it was a does, that's why the name is feminine. We were so used to call him that way that we didn't change it afterwards. Zilver is our does, but she is a real bitch and a bit crazy, therefore most of the time we call her Silly. She doesn't harm us, but she refuses any other animal to approach her or her friend Amber; she'll bite... She's really protective. However, we can cuddle her as much as we like. In spring and in summer they live in our garden. In fall and winter we bring them inside; they have no idea how to keep themselves warm in the hay...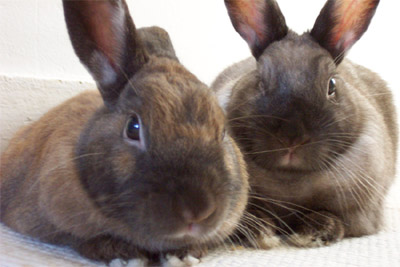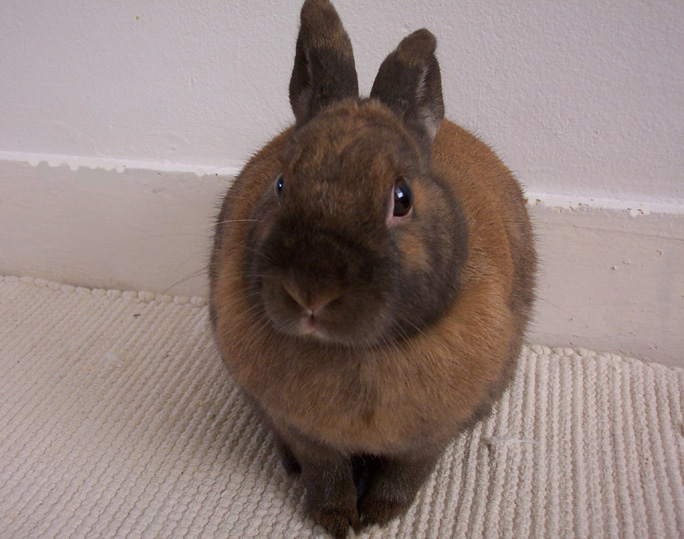 In memoriam Silly 27.06.05