Our cat safe garden:
We choose not to let our cats run free outside because of the many dangers outside. There are many options to let your cats enjoy the fresh air, like secured gardens, catruns, secured balconies etc. The dangers cat can face outside and the reasons we want to keep them in our garden:
1. risk of getting poisoned poisened (my cat in my childhood was poisoned by our neighbours)
2. accidents with cars, bicycles, motorcycles, fall out of a tree or from a roof
3. risk of maltreatment
4. running away or not able to find their way back home
5. locked up by accident somewhere
6. I do not want my cats to be a nuisance to my neighbours
7. fighting with other cats in the neighbourhood
8. wounded or bitten to death by a dog
9. pick up deadly diseases like Felv or FIV
10. stealing, many times pedigree cats are stolen
Click on the pictures to see an enlarged version.
The garden in our new home, Veendam:
Our garden in our old home in the spring: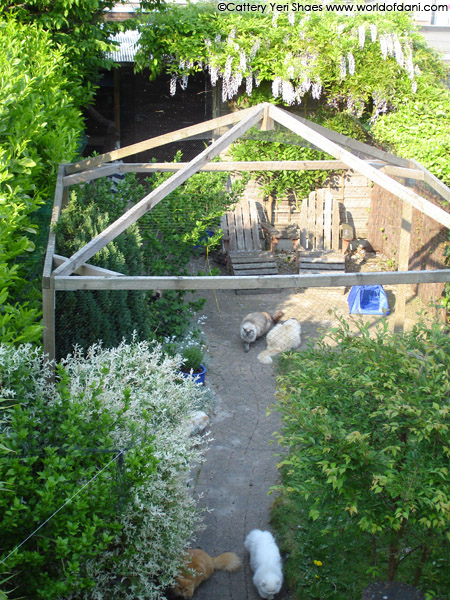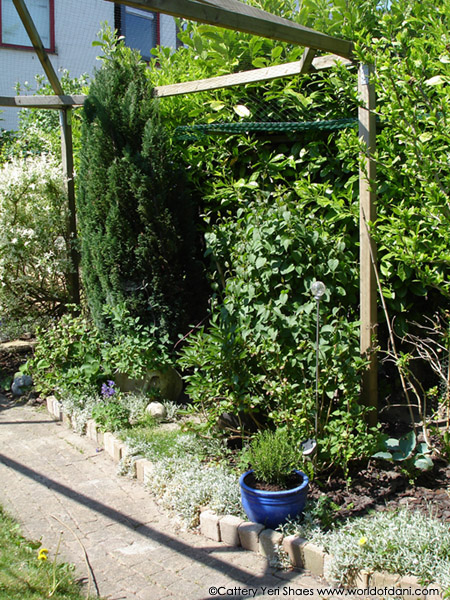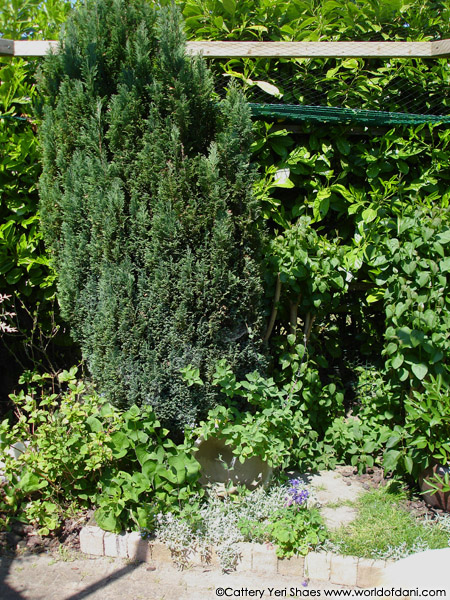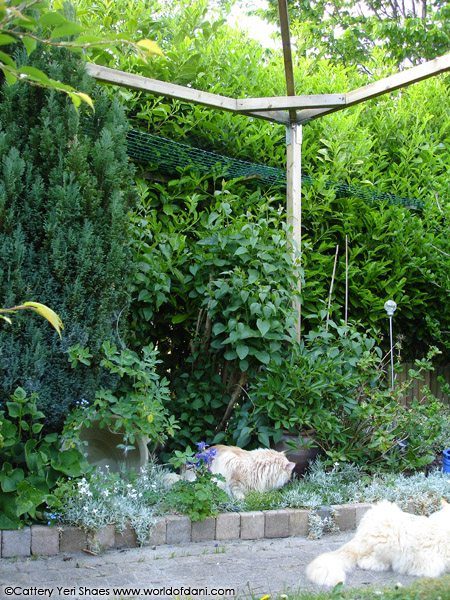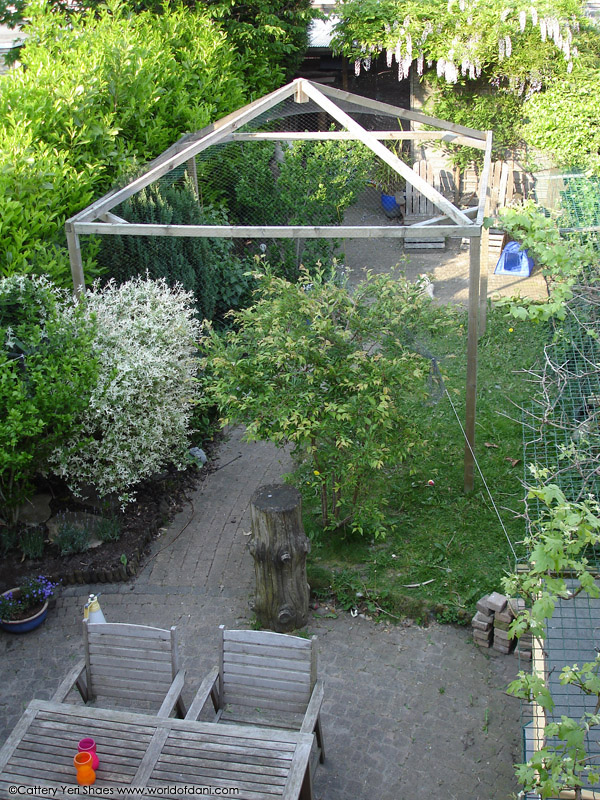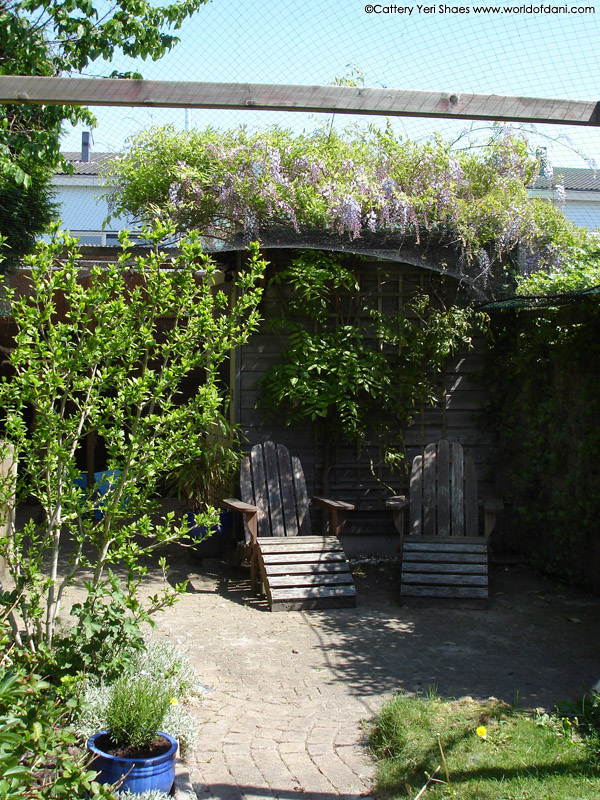 Our garden in end winter/begin spring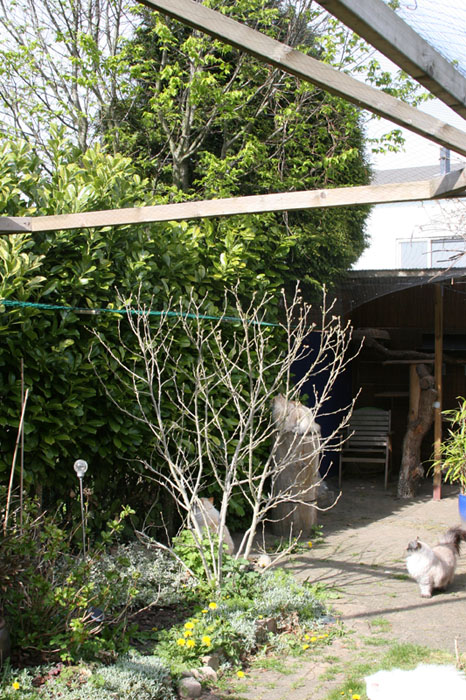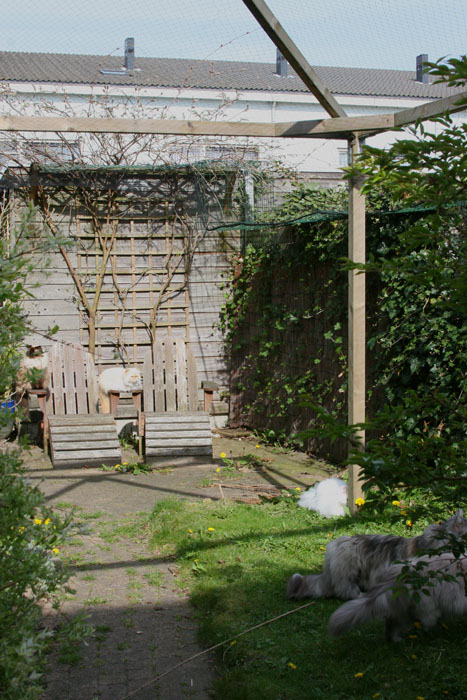 They way our garden looked before we covered it up: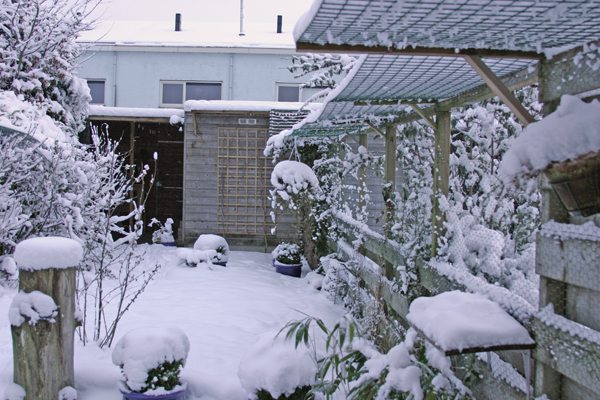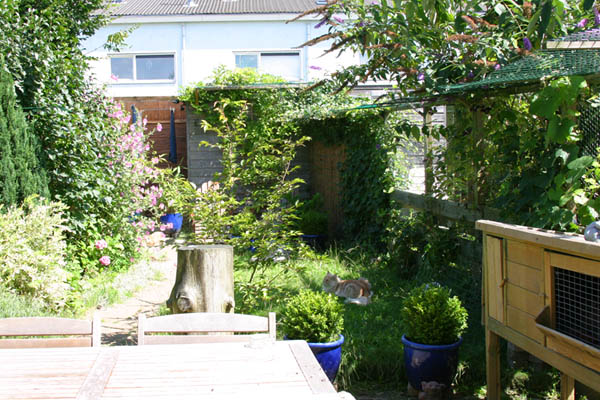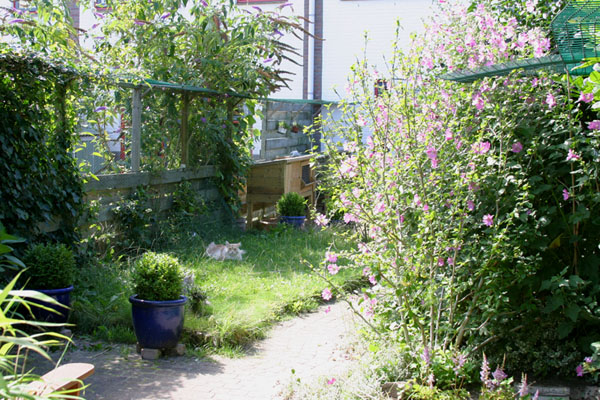 To see many other examples of cat safe gardens, balconies and catruns take a look at this site: Letting your cat go safe outside



©Cattery Yeri Shaes / www.worldofdani.com